We are happy to announce the availability of 3 new apps in the Cloudron Store.
Ghost
The Ghost team released version Ghost 1.0 last month. It includes a brand new editor named Koenig, Night shift mode, User suspension support and more.
The Ghost team has decided to break backward compatibility and remove support for Postgres with the new 1.0 release. For this reason, we have decided to mark the Ghost 0.11.x Cloudron app as legacy.
Migrating to 1.0 is very straightforward. Simply export from the old Ghost app and import into the new Ghost app. A complete guide to migrating to the new app is in our docs.
OpenVPN
OpenVPN is an open source SSL VPN solution that helps creating Virutal Private Networks.
The Cloudron OpenVPN app features the following:
TCP based VPN tunnel with AES-256-CBC encryption and Pre-shared static key
Devices connected to the VPN can reach each other via DNS as devicename.username
Prevents DNS leaks using a private DNS server that is run as part of the app
Users can issue and revoke client certificates for themselves
This app can be installed multiple times to create independent OpenVPN instances
Special thanks to @mehdi for contributing this app!
Redmine
Redmine is a web-based project management and issue tracking tool. It allows users to manage multiple projects and associated subprojects. It features per project wikis and forums, time tracking, and flexible, role-based access control.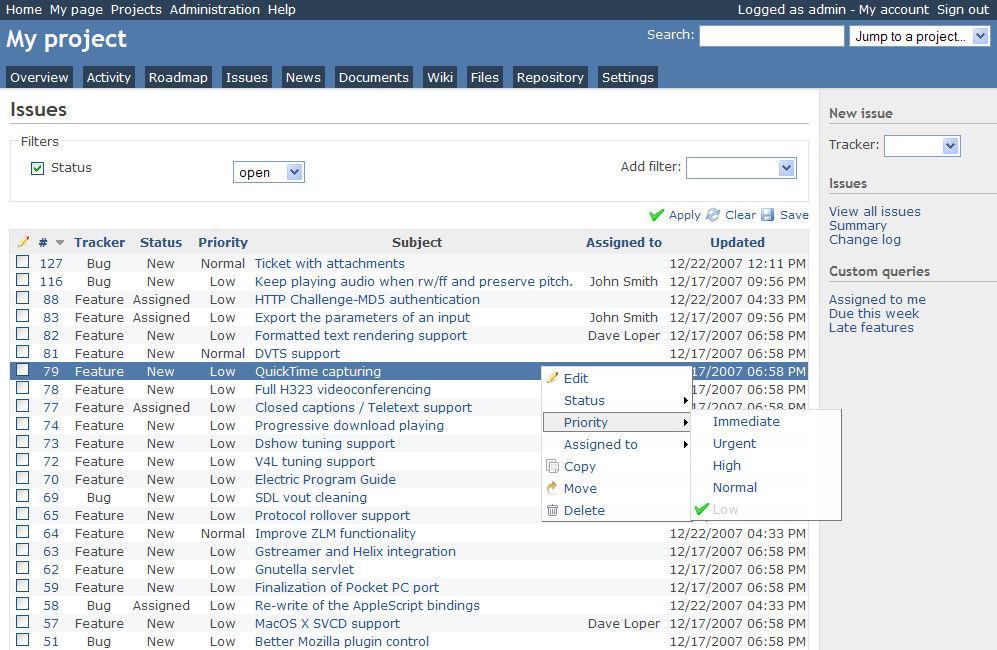 The Cloudron Redmine app is integrated with Cloudron user management. You can also install custom themes and plugins.
Comments/Suggestions/Feedback? Talk to us on our chat.